The presentation of the new tablet from Nokia, once consummated the sale of the division of mobile at Microsoft, is a very significant event. And it is for two reasons. The first, Nokia finally launches an Android not decaffeinated. A device with Android 5.0 Lollipop which changes the Launcher, but that comes from the hand of Google, is not a fork.
Second, it seems that with this step, Nokia is still a brand of consumer products. The new Nokia doesn't want to lose the pull of a brand that has marked many years. There is business yet to Nokia, and the tablet is a proof of this.
31 December 2015, a date to remember
By the agreement of sale of the mobile division of Nokia to Microsoft, Nokia cannot launched mobile market until 31 December 2015. I.e., what is certain is that in the coming year there will be mobile Nokia.
But the fact that launching a tablet is very important. Means that This year they don't want to fall into oblivion. The tablet is manufactured in Foxconn factories, since Nokia has already factories (son of Microsoft).
For me this is a definitive proof that in 2016 Nokia will return to the market of mobile telephony and the bet is clear: Android. Android decaffeinated. Android no low-end terminals. Come on, a Nokia with Android as all fans of the green operating system we wanted to see for a long time.
High range?
The tablet design is significant also, with pretty good finishes. Is not that it is the best tablet of the world (Intel processors just don't make the cut on Android) but the price is reasonable and has some interesting details such as the reversible USB connector.
This makes me think that Nokia will attack the high range. They have the brand, they have due to retain something of the knowledge and have time, without the pressures of the time to market, to design a good product.
The downside is that they do not have factories and that may limit what happens to. But nor should we be pessimistic here, Apple also manufactures in Foxconn and they take out the terminal they want, not that impose them constraints.
We have a new Samsung or a new Alcatel?
The big question is whether Nokia is by Samsung as a hegemonic King of Android or whether instead to imitate Alcatel in his resurgence as a maker of mobile phones. Should not be forgotten that Alcatel is actually leaving used its brand for some decent wagers in finishes and specifications, but without actually competing in the top of the market.
I would personally love to Nokia back, is a manufacturer who knew to do things very well and in the turning point that had made a bad decision, go to Windows Phone and it ended up being bought since there were few more outputs. Will Nokia from the ashes resurface?
Gallery
Nokia C1 : un smartphone sous Android et Windows 10 Mobile
Source: www.blog-nouvelles-technologies.fr
Nokia Android smartphone 2016 with lollipop and high end …
Source: www.youtube.com
Nokia X and C1 Android mobile is going to be comeback in …
Source: www.scoopbig.com
TAHUKAH KAMU ?: HP TERBARU 2016,NOKIA E1 DAN NOKIA POWER …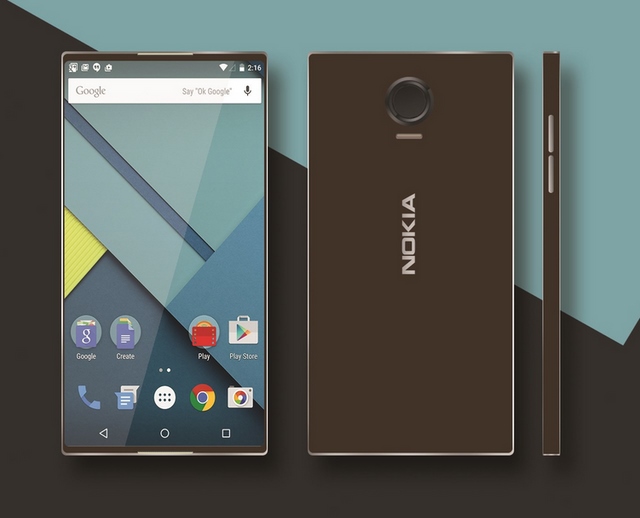 Source: feriachik.blogspot.com
Nokia Android Phone to be based upon latest Android 7.0 …
Source: www.gadgetlite.in
Nokia C1 Android/Windows 10 Mobile smartphone new specs …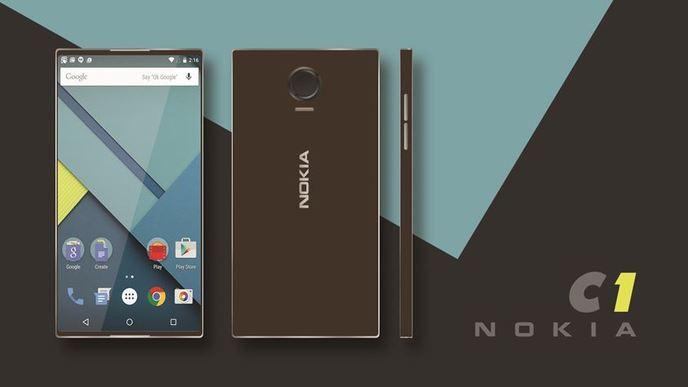 Source: www.technologynewsextra.com
Meet C1, Nokia's First Android Smartphone Coming in 2016
Source: news.softpedia.com
Nokia Android smartphone Review
Source: www.youtube.com
Exclusive: Newly leaked image shows off Nokia A1 (update …
Source: www.androidauthority.com
Nokia Android Phone Concept
Source: newhairstylesformen2014.com
First Look of Nokia C1 Android – Launch in 2016
Source: www.youtube.com
3D Renders Show the Real Upcoming Nokia Android Phone …
Source: www.gizbot.com
Nokia D1C Android Nougat Smartphone Launch
Source: www.androidportal.com
Nokia Android 6.1 5G+5K smartphone 2016 with lollipop and …
Source: www.youtube.com
1000+ images about Nokia Android smartphone 2016 (Nokia …
Source: www.pinterest.com
Upcoming Nokia Android Phones of 2016
Source: www.releasedateportal.com
nokia c9 price
Source: www.freebrowsinglink.com
รวบรวมทุกข้อมูล : สมาร์ทโฟน Nokia ระบบ Android รุ่นใหม่ปี …
Source: www.beartai.com
nokia latest android phones
Source: www.youtube.com
Nokia C1 4G LTE Android Smartphone launching Date …
Source: www.youtube.com