Need a Tablet be thinner or lighter than Sony's little plate 270 grams?
First, we saw enough Tablet primarily as an eReader, it was in the first place, so it came to be. Here we would read longer texts which we did not have the patience to read on our phones and texts at that time whether they were on a Web page, in an e-book, in the newspaper or in any other digital format.
Increasingly have Tablet taken place the laptop had. We get used to us more and more to write in any case shorter texts on screen keyboard and the many services that we use are often adapted to tablets. I think of Youtube, Spotify, Netflix, emails and mobile Bank.For video and for the sake of even games, it is an advantage that the speakers on the plate are pointing towards the Viewer. I pull on the volume max sound bad, but with slightly lower volume is clearly acceptable, but the best course if you instead choose to use headphones.
When I start up the plate and records all my accounts to lift Sony themselves up all unique apps that is with. We recognize much of the company's smartphones but in spite of this, it is doubtful Tablet's physical properties that stand out the most. Water resistance allows you to use it everywhere in the home, and the weight and dimensions make it should be used over long periods of time without it becoming too heavy to keep in fact, the Sony Xperia Z3 Tablet Compact weighs pretty just like a copy of the journal Cell. Perhaps we begin to get to a level where the tablets do not have to be so much thinner or lighter?270 grams heavy offers Z3 Tablet Compact reading, but of course, you can also watch video, surf and run apps. Apputbudet is relatively good and in Android's application store, you can sort the leaderboards so that you only see the applications that are suited for larger tablet screens. Sony Xperia Z3 Tablet Compact also has a screen size (8 inches), which makes some apps that are not really suited for the size still works pretty well. If you look on tablets in the same size class of competitors, however, are not very high pixel density in Sony-plate. I do not think it affects, for example, the ability to read on the plate but it's not the same impressive aha feeling on screens with more maxed out the resolution.
The interface keeps Sony exemplary clean and customizations to make deals mainly to push for its own music service Music Unlimited and apputbudet that you want to highlight in the app Sony Select. The first thing I meet, of which, however, is an app that Sony offers tips on but that did not turn out to be compatible with the Z3-plate. One of the included Sony apps are otherwise Lifelog app where you in a visual way, see your activities. Some are based on how much you move, so it may work best on a phone you always have with you, but some things are useful even in the plate.
Much of the software is thus what we recognize from Sony's handsets, such as the camera app that is really good and the extensions that give you extra camera features. The camera itself is, however, no senior class, but we had not expected that it would be in the same class as in Sony's phones. Compared to a good camera phone so have plate camera especially difficult with contrasts that gladly become exaggerated, and it's also not very good at taking pictures when it's a little worse lighting.
Because this is a Tablet, it is mainly the format and weight that appeal to and plastic back may be more practical than luxurious, but it is in any case far from ugly and it certainly contributes to that plate is so easy.
It's no secret that sales of tablets is something of a disappointment for the manufacturers. IPad dominates, but even Apple's sales of tablets goes down. The increase we've seen in smartphones is not possible at all to translate to your tablet. One possible interpretation of the development is that many times today, especially as mobiles screens become bigger, it makes that plate can make directly on our mobile phones instead.
The progress made in recent years for Sony's part is in tablets without a doubt linked mainly to the plate's physical attributes. If we look back and compare it with Sony's first plate has water resistance have been added and the plate has become a lot less, especially thinner.
Because Sony Xperia Z3 Tablet Compact can be made with so you can, in theory, replace your phone with this plate. Headset is the obvious way to talk on the plate but it makes you buy into, because no such thing. Format makes at least Z3 Tablet Compact fully possible to take with them on a daily basis, and it does, of course, that the scope be broadened. It may, but need not be a fun plate for surf that just lying on the couch at home or taken over by the family's younger. Sony plate is a thin, smooth and easy as everything is compliments in this context. The fact that it is water resistant is an extra trump card. The camera, but most of the screen, which is of course the least central in a tablet makes the Samsung Galaxy Tab's and maybe even the Ipad Mini flying up as competent competitors.
On the other hand:
Daniel Hessel: Plate itself makes it properly and water resistance is always a plus. But Sony would have liked to have been able to take the same back as they have in the Z3-phone, for those doing most to plate feels plasticky and cheap.
Questions and answers
Why should I opt out of the Ipad and buy this?
Sure, the Ipad dominating in tablets. What Sony offers that are not Apple does is mainly Android customization options and water resistance.
Can you make with it?
Yes, the version with sim card slot is a phone that you preferably use with headset or possibly as a speaker phone.
How does the size?
Xpera Z3 Tablet Compact is about twice as big as the Iphone 6, 1.5 millimeters thinner than the Nexus 9, 0.2 millimeter thinner than the Samsung Galaxy Tab's and 0.3 mm thicker than the new Ipad Air 2.
An alternative:
Better screen
Samsung Galaxy Tab's with its stunning display is a strong alternative in roughly the same size and weight class.
Photo example: Camera struggle a bit and gives a little noisier pictures than the ones we get from the best tablets on the area.
Gallery
Recenzja Sony Xperia Z3 Tablet Compact
Source: www.doovi.com
Test Tablets – Sony Xperia Z3 Tablet Compact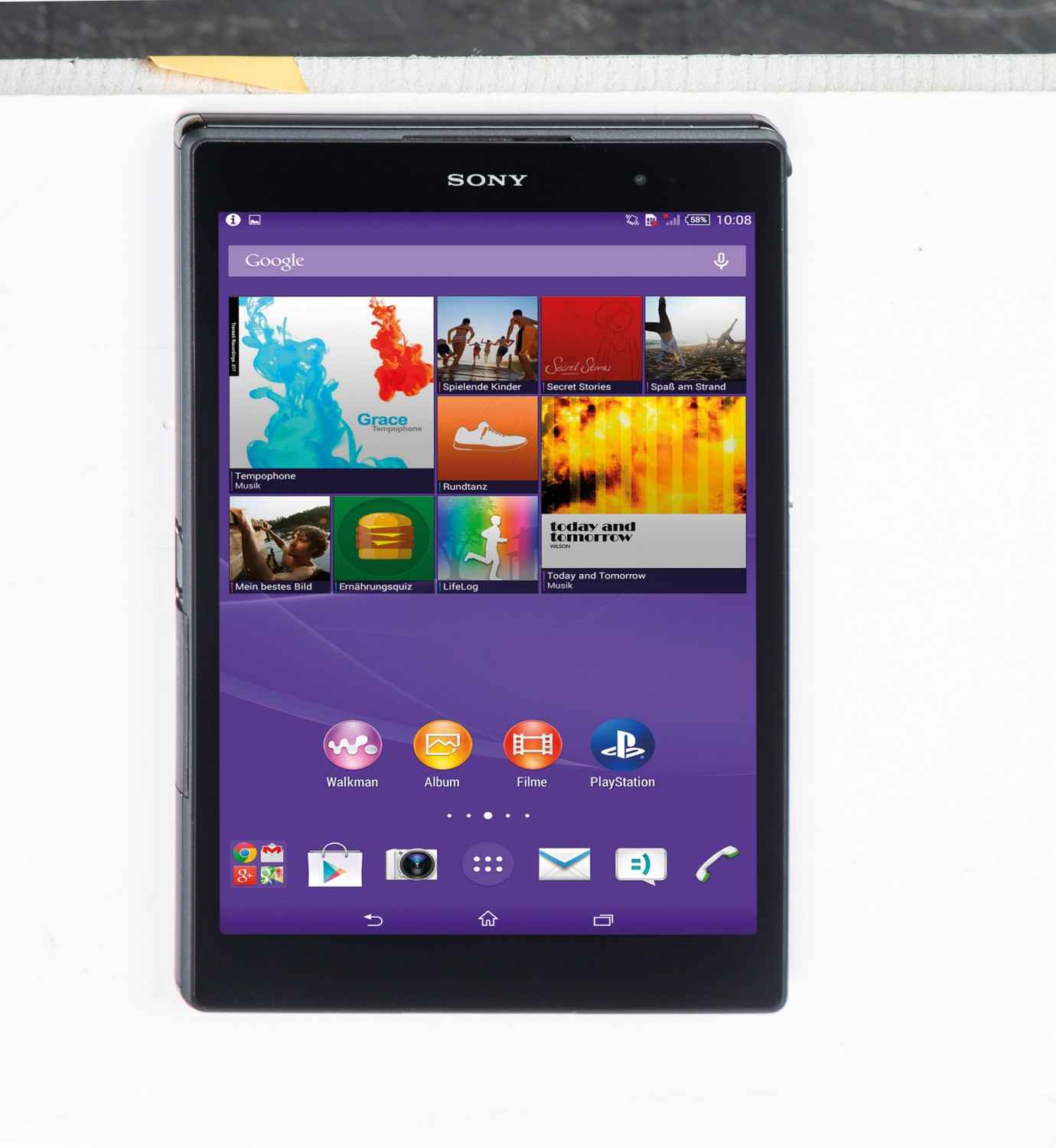 Source: www.hifitest.de
Test Xperia Z3 Tablet Compact, le poids plume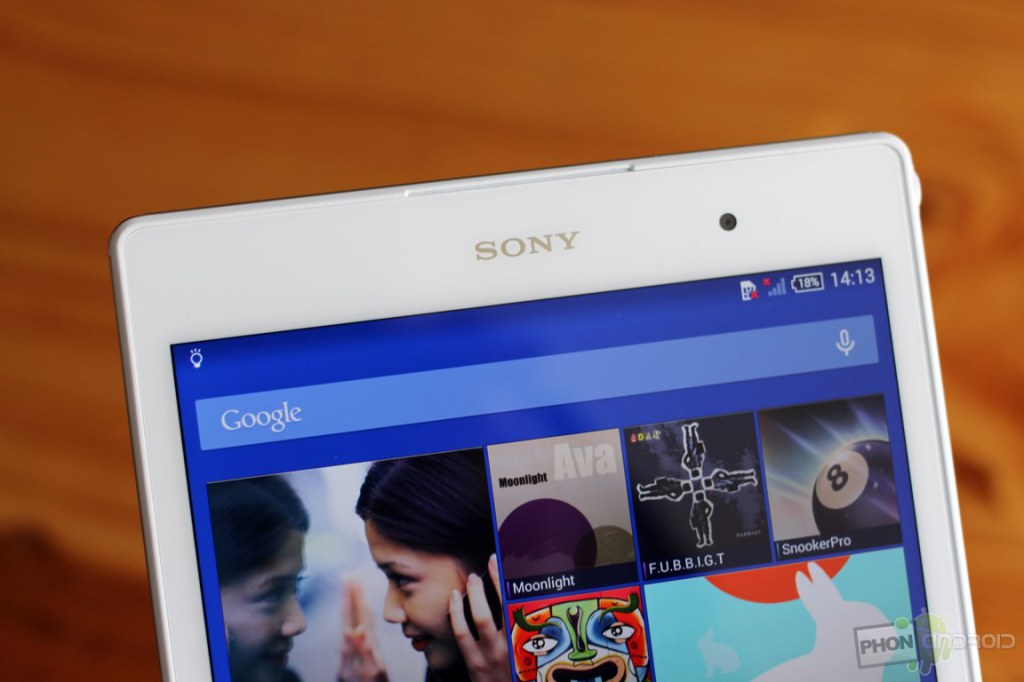 Source: www.phonandroid.com
Sony Xperia Z3 Tablet Compact – en god rejseven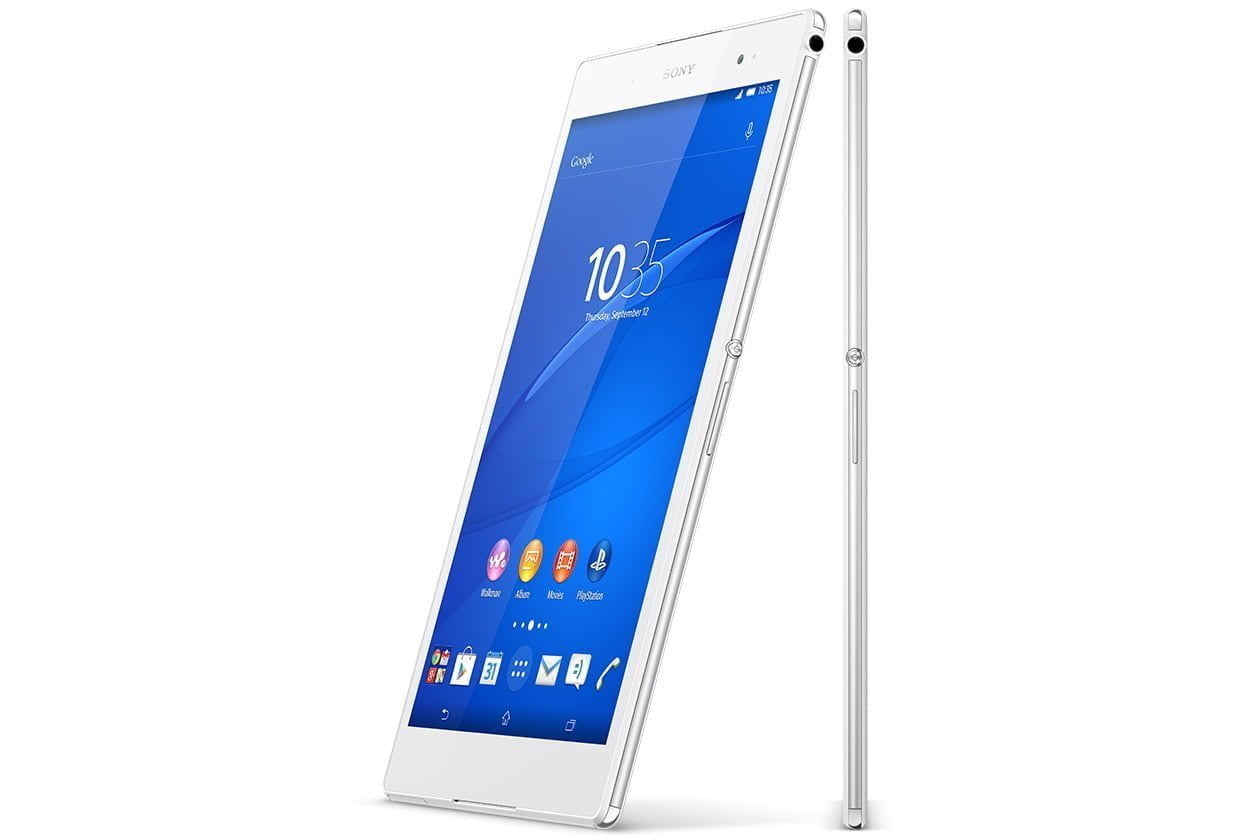 Source: meremobil.dk
Test Xperia Z3 Tablet Compact, le poids plume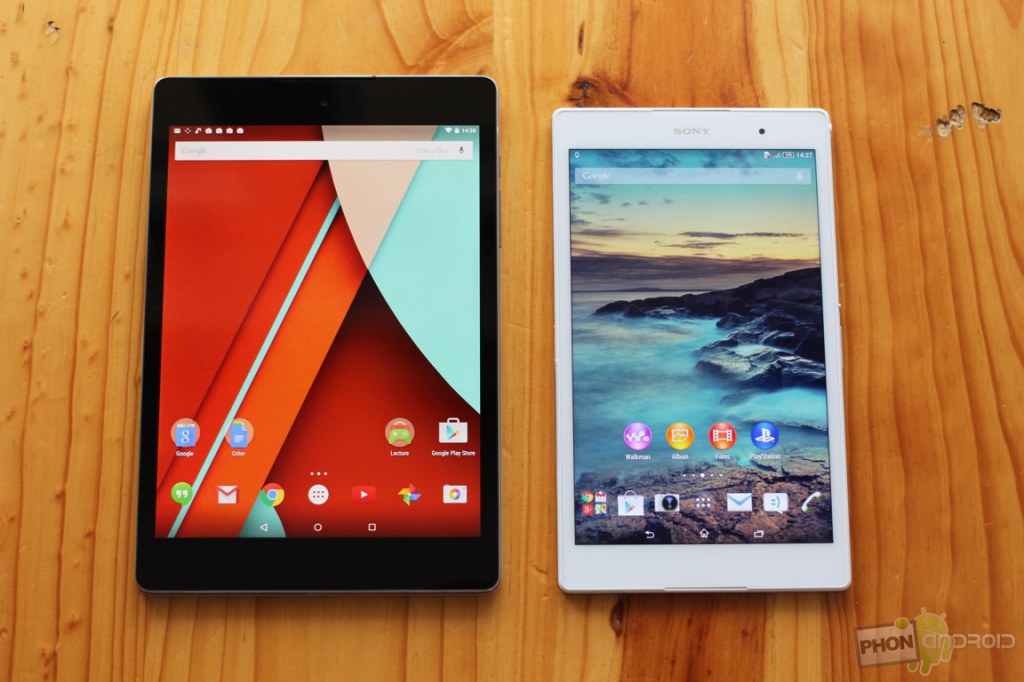 Source: www.phonandroid.com
Test Xperia Z3 Tablet Compact, le poids plume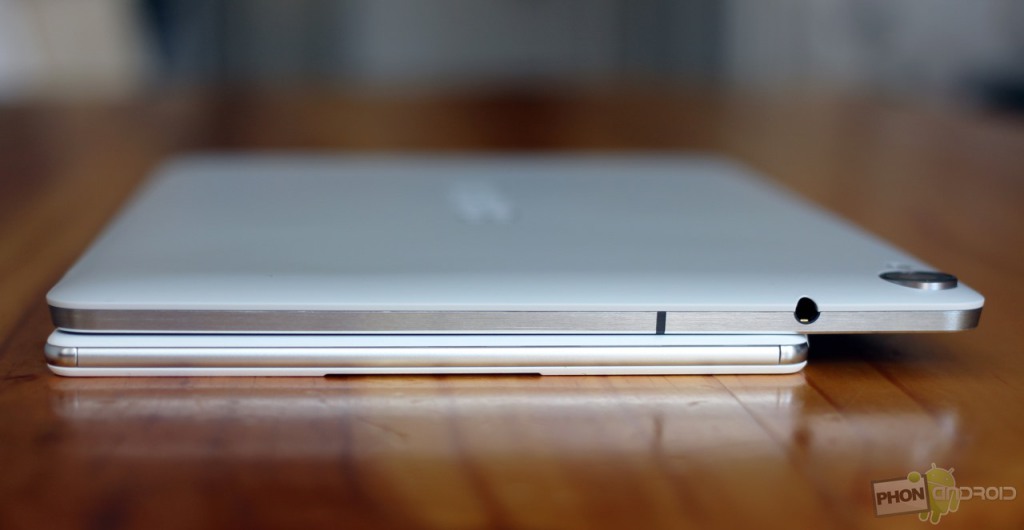 Source: www.phonandroid.com
12 objets connectés waterproof à emmener au bord de la …
Source: www.frandroid.com
Sony : bientôt la fin des tablettes Xperia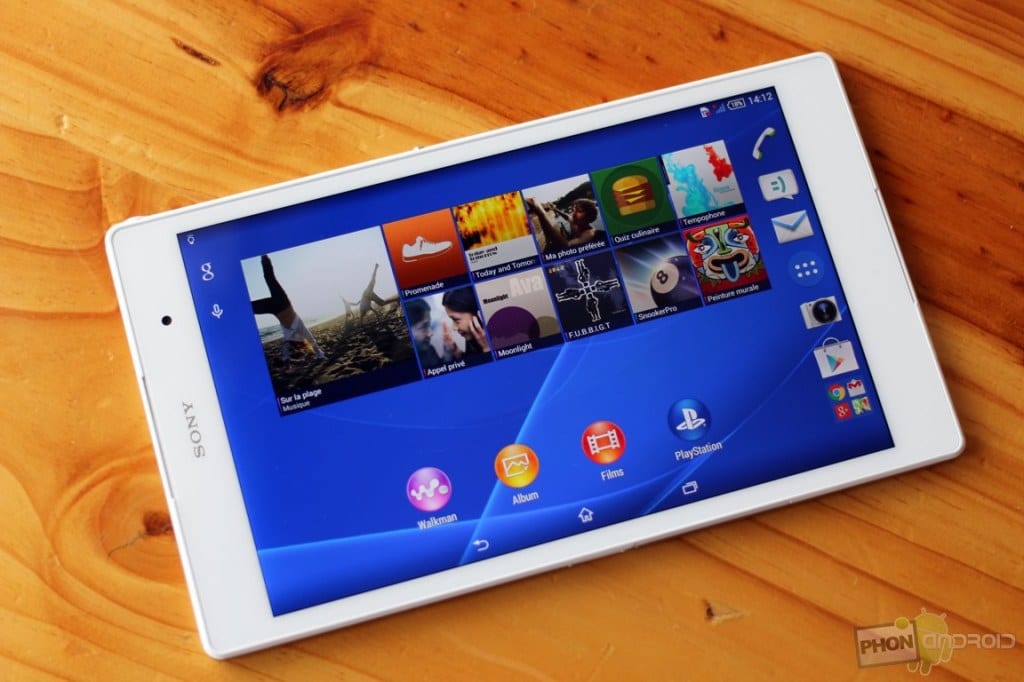 Source: www.phonandroid.com
SONY Xperia Z3 Compact Vergleich 1 › notebooksbilliger.de Blog
Source: blog.notebooksbilliger.de
Sony Xperia Z3 Tablet Compact, la hemos probado …
Source: www.tuexperto.com
Screenshot_2015-02-18-23-29-04
Source: blogi.dziennikzachodni.pl
Xperia M2 Aqua: Wasserdichtes 4,8-Zoll-Smartphone für 250 …
Source: www.notebookcheck.com
optus-xsleek-back
Source: ausdroid.net
Kort testrapport Apple iPad Mini 4 Tablet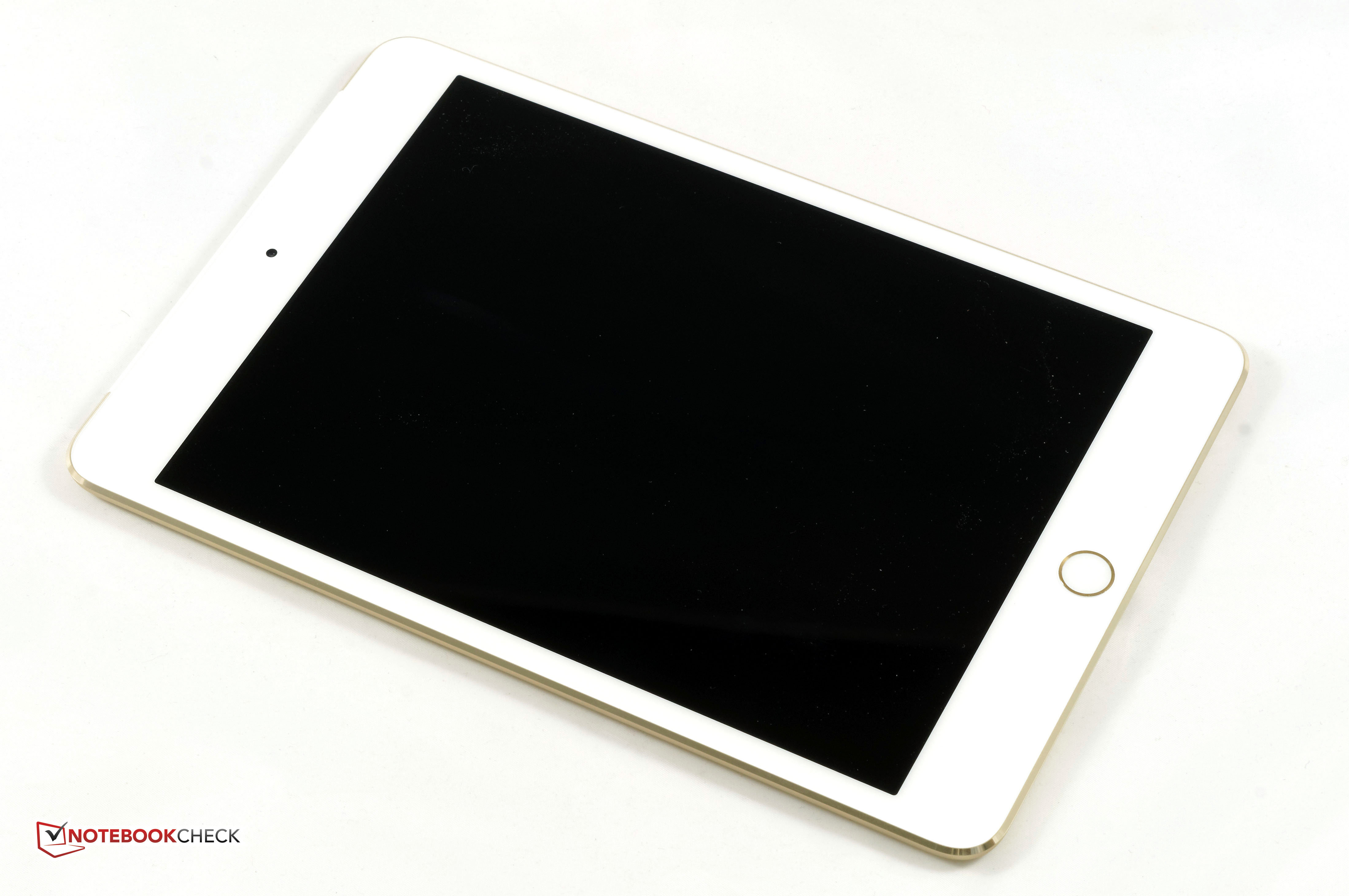 Source: www.notebookcheck.nl
Sony Xperia Z3 Teknik özellikleri
Source: www.karadere.com
Kmart now selling the Audiosonic 5.3" Dual-Sim Smartphone …
Source: ausdroid.net
Sony Xperia Z3 Tablet Compact im Test I Cyberport
Source: www.youtube.com
Sony Xperia Z3 Tablet Compact, prise en main
Source: www.youtube.com
Sony Xperia Z3 Tablet Compact : date de sortie, prix et …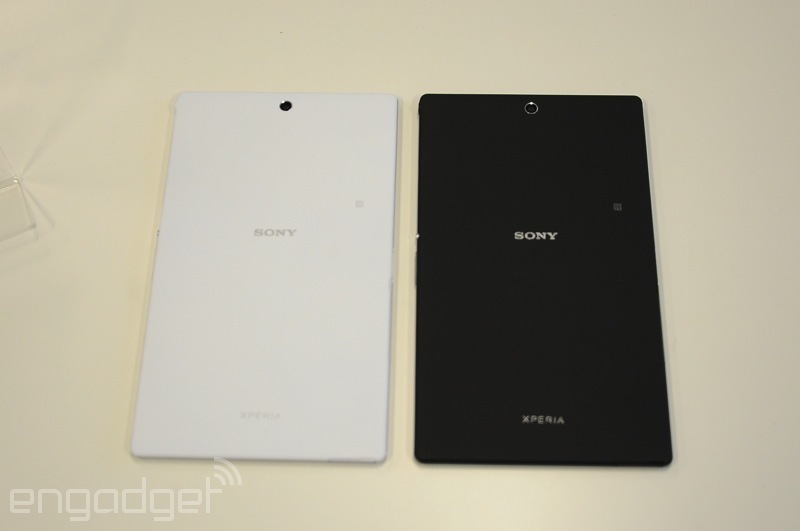 Source: www.phonandroid.com
12 objets connectés waterproof à emmener au bord de la …
Source: www.frandroid.com