Google Play Store, like most of shops, it has its own refund policy to be able to return if we have purchased content it doesn't work correctly, it is not what we wanted and we just bought it by mistake.
In this article we will see which are the conditions and the steps we have to follow to make a return in Google Play for apps, music, books, films, devices and subscriptions.
Return applications
Google Play allows us to return easily and trouble-free applications and games that we have purchased during the first 15 minutes first two hours after download. So you only have to open the application of Google Play, go to my applications, open the app and press in Refund. Once past the 15 minutes 2 hours that button will become uninstall and can no longer perform the return.
In exceptional cases, and by special circumstances that do not specify, We can apply for a refund once the period of 15 minutes through the web of Google Play. For esto we have to go to the section my orders from the website of Google Play, and together with the application to return select Report a problem with the option I would like to request a refund, give the reasons for the refund and wait to see if Google accept the return.
For integrated applications shopping there is the repayment period of 15 minutes and 2 hours and is the developer responsible for making repayments, so we would have to put us in contact with the developer of the application so that it resolve our problem.
Return to music
We have to return purchased on Google Play music 7 days, but to request a refund, we don't have to be downloaded or reproduced music, since if we do we will lose our right to cancel the purchase of that music, unless it is defective. To return a song or album also have to go to the website of Google Play > my orders, report a problem > problems with the purchase, select the option that best describes the problem of our return, give additional details and check the option "would are requesting a refund?".
Return books
To return a book also we have 7 days after purchase, and they are the same steps that we've seen to return music, reporting a problem, although we can also return a Google Play book by filling out a form.
Return films
For the purchase and Google Play movie rentals we also have 7 days to cancel the purchase If not we have downloaded or reproduced the film. Your return is processed just like music and books, reporting a problem from my orders.
Return devices
If we bought a Google Play devices we can cancel the order a few hours from my orders, by clicking on the link information in the status column and click the option Cancel or change your order.
If Google Play has already been processed and sent the request, they have already claimed us the amount and not the option will appear to us to cancel the order, but even so we can cancel the purchase not picking up the package.. Once returned to Google will cancel the order and refund within a reasonable time shall be.
If we have accepted the package and we want it to return because it is not what we expected we have 15 days from the date of delivery to process the return. To do this we have to call Google Play hardware support team. In Spain it is toll free 800 900 549, with hours of 9:00 a.m. to 5:00 p.m. (from Monday to Saturday). We will have to return the appliance with all its accessories, original and well protected packaging for shipping.
Cancel subscriptions
Google Play allows you to subscribe to paid in some applications, like Google Play Music to listen to Premium services without limits all their songs. To cancel a monthly or annual subscription have two options, directly from the file of the application on Google Play for Android or section subscriptions from the web of Google Wallet, where you will easily see all our subscriptions.
* Updated 10/09/2014 with the new policy for returns.
Gallery
How to Get a Refund From the Google Play Store
Source: www.makeuseof.com
How to get a Google Play refund quickly and simply
Source: www.androidauthority.com
Android app refund window officially upped to two hours in …
Source: www.pcworld.com
MobilCTI Auto Power Dialer
Source: play.google.com
AHA eBook Reader
Source: play.google.com
AHA eBook Reader
Source: play.google.com
Nextbook 8, 1.6 GHz Quad-Core, 8GB, 7.85" Android Tablet …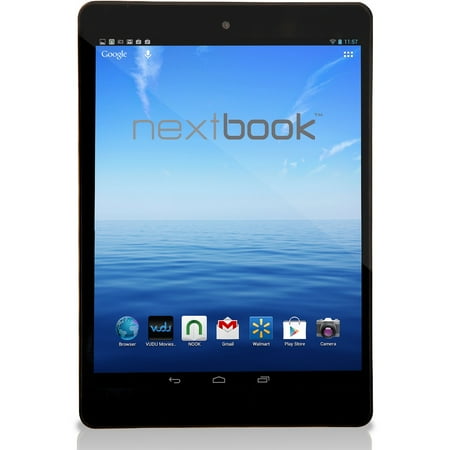 Source: www.walmart.com
25 Pair Copper Color Code : TNT
Source: play.google.com
Perform Quick Actions with Custom Status Bar Gestures …
Source: android.gadgethacks.com
Get Gems for Clash of Clans – AppBounty
Source: support.appbounty.net
Fiber Optic Color Code : TNT
Source: play.google.com
Cool things to purchase on the internet : theCHIVE
Source: thechive.com
Agent Provocateur
Source: www.flannels.com
Versace
Source: www.flannels.com
Base Ball – Play Ball Scentsy Warmer
Source: unbelievablescents.wordpress.com
Athletic Propulsion Labs
Source: www.flannels.com
How to get a refund on Google Play Store purchases …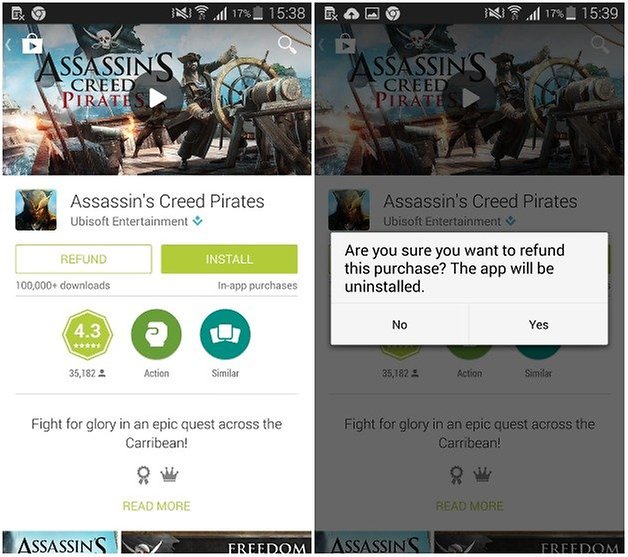 Source: www.androidpit.com
Using the Google Play Movies & TV Shows App
Source: wavetvbox.com
MBNA Thames Clippers Tickets
Source: play.google.com
Using the Google Play Movies & TV Shows App
Source: wavetvbox.com