We'd love to categorize the phones after their properties but ZTE makes it difficult when they launch a phone that pushes the boundaries.
Today, it is the manufacturers ' top models are often equipped with both high prices and big screen. Generally, it is so to recognize a flagship phone. With that as a basis, one cannot claim that the ZTE Blade Vec 4 g is a top model, but it has some features which distinguish it from the crowd. We can only conclude that it's been relatively quiet from ZTE. Compared to most of the competitors have ZTE a relatively small range of phones and it makes the Blade Vec 4 g is the sharpest ZTE has to offer today. It is not equipped with the most lavish hardware, but so is ZTE's main niche to offer phones that combine low cost with performance that in all cases, for the most part. The price have they succeeded but performance-wise ports Blade Vec rather in a budget slot and competitors instead of manufacturers ' top models will then be phones that Motorola's Moto G that always comes up in discussions on budget models, but also phones that Sony Xperia M2, LG L90 and HTC One Mini.
If you think buying a ritkig top model for under £ 200 so you think wrong, so let's instead look at Blade Vec as the budget mobile it still is all about. Performance wise, when we do the publicly available benchmark suite available, so end up ZTE Blade Vec 4 g approximately on half of what today's top phones are performing. It need not be bad. There are many phones that can handle most everyday applications without placing itself in the top of the benchmark suite. So how to cope when your phone is in practice? I notice when I use demanding apps to your phone responds a bit slow on the pressure and simply that the system gets a little tough. ZTE makes not so much to customize the Android system and Add scale and custom apps, for better or worse. Today, many are looking to buy a new Android phone after such a "pure" Android experience as possible, among other things, because it can make it easier for the manufacturer to quickly provide updates when a new Android version is released. The prerequisites for it seems so good with ZTE. At the same time one can be difficult to distinguish itself from competitors on other than via the price tag.
The unique we find in the ZTE Blade Vec 4 g is above all the shortcuts in the form of two apps called Mi-Pop and Mi-Bringie and a specially adapted keyboard. MI-Bringie goes to you directly in your lock screen can choose four apps that you can access directly from there. It continues, however, that you do not have a lock code on the screen, because then none of the content available until you turned it in. Lock screen locks you up, hold down your finger on the screen for a long time and not by swiping across the screen that are the most common way. Different variations on the sweep feels like smoother to enable different applications from the lock screen and the way the ZTE selected means more pressure and is a bit rigid.
The other known shortcut apps so Mi-Pop and is a shortcut which adds itself to the edge of the screen and is always available. The shortcut menu provides the same capabilities as in the bottom of the screen and it allows you to hide the bottom menu and instead using Mi-Pop get more screen space, but at the expense of Mi-pop-menu that is always visible over everything, including, for example, when watching movies or surfing, so I prefer to disable it. The keyboard is enabled from the start offers a lot of extra features and skins that you can add. The various add-ins you can add to your keyboard provides shortcuts to the different functions and appearance, there are lots of shell, for example, engine-fire-and Hello Kitty theme. It all ends with that I select remove it and instead run with the keyboard that is the default in Android. It is easier.
Purely functionally, probably the fact that the phone comes with the latest version of Android that most speaks for it. Google has Android almost regardless of device provides a very good foundation to build on. Since different manufacturers various talented at doing just that.
At the launch of the ZTE Blade Vec 4 g there was talk a lot about the camera so it's with great interest we take a closer look at it. When I first start it, i end up calling for "simple mode" and there you see the sliders out something that we're used to. There are hdr and panorama mode as well as a set of ready-made filters as well as custom scene modes. Where do we find, however, overlaps, hdr and panorama is available both as icons in the viewfinder and scene modes, which feels a bit redundant. We click our way out of the easy mode so we end up instead in expert mode with manual settings for including iso, white balance and exposure directly available in the viewfinder screen. The interface of the camera, especially when in advanced mode, brings to mind an advanced graphing calculator as viewfinder except the subject shows many tuning buttons, and also a line across the image which indicates if you hold the camera straight. You can of course turn off if you do not feel it is necessary information. Interface signals that said that there are many advanced settings, but once you start experimenting, it turns out that camera performance is relatively moderate. The Advanced mode provides really no options many other phones have. Most phones are doing good in daylight, but in the more challenging light conditions, ZTE Blade Vec 4 g fight and color reproduction as well as the sharpness will suffer. Even though I try my way to best settings, the image is still blurry, noisy and goes in a light green. The camera is not the best. The first impression of the ZTE Blade Vec 4 g is more positive than the permanent one gets after having tested the phone for a long time.
Materials and design has ZTE been better at, but it is still not leading. Functional there is not much that is missing, but the real finishing touch does not exist in the details and the apat after Apple's battery icon right off when the phone is charging, reveals little about the man has something to learn. After some initial problems with the reliability of the gps do I restart the phone and fix it that way easily. The performance, however, is the most efficient team and several times I notice that phone hacks (both video and audio) if I wil samtigit to take a photo that I listen to streaming music on Spotify or Swedish radio app. ZTE reaches simply not really developed.
On the other hand
Elias Nordling: ZTE Blade Vec 4 g feels almost ridiculous like Huawei's new models in design, with its rounded sides and back of the hologramliknande, but the comparison is not to ZTE's advantage when Huawei has made more progress in quality feeling, while they remain in the same price range.
Gallery
ZTE Blade VEC 4G review: A Chinese that makes an …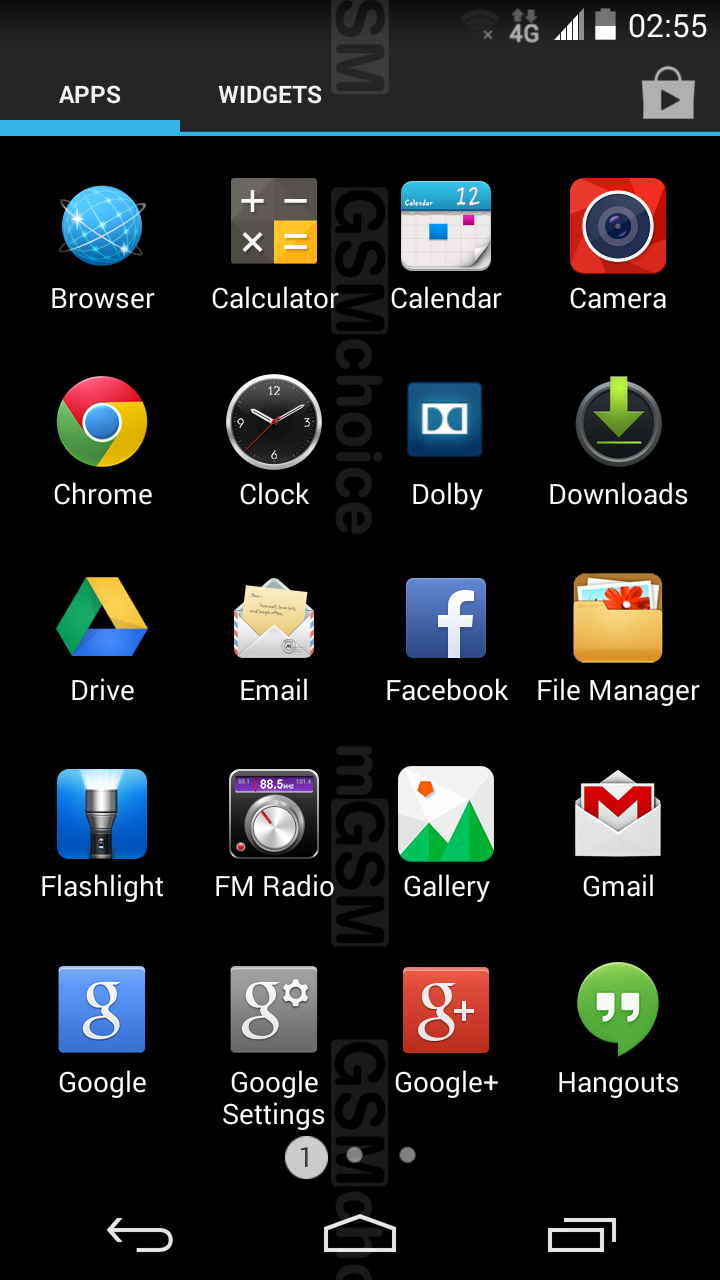 Source: www.gsmchoice.com
Test ZTE Blade VEC 4G
Source: gsmonline.pl
Test ZTE Blade VEC 4G
Source: gsmonline.pl
TEST: ZTE Blade Vec 4G
Source: www.tek.no
ZTE Blade Vec 4G im Test Testberichte.de-∅-Note
Source: www.testberichte.de
ZTE Blade Vec 4G (7)
Source: antyweb.pl
Test du ZTE Blade Vec 4G : presqu'un Soshphone
Source: www.top-for-phone.fr
TEST: ZTE Blade Vec 4G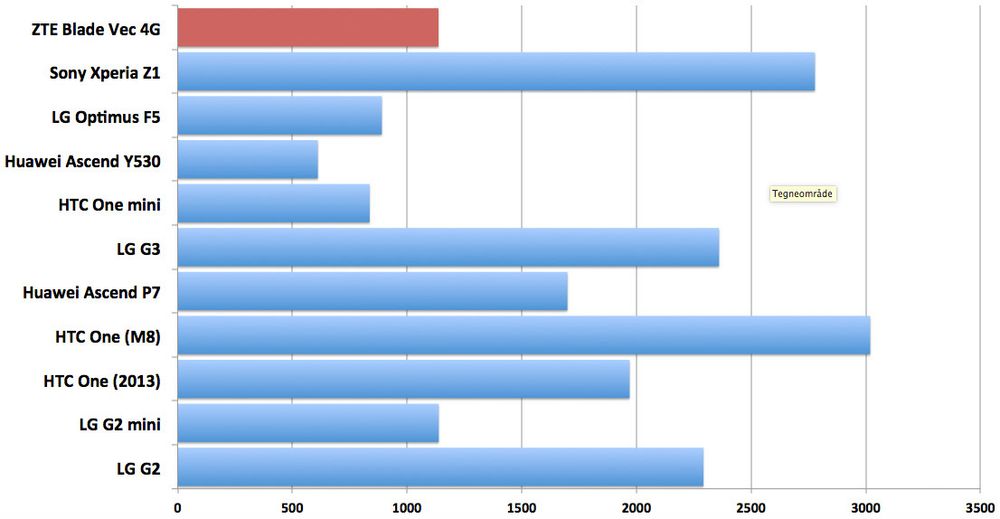 Source: www.tek.no
TEST: ZTE Blade Vec 4G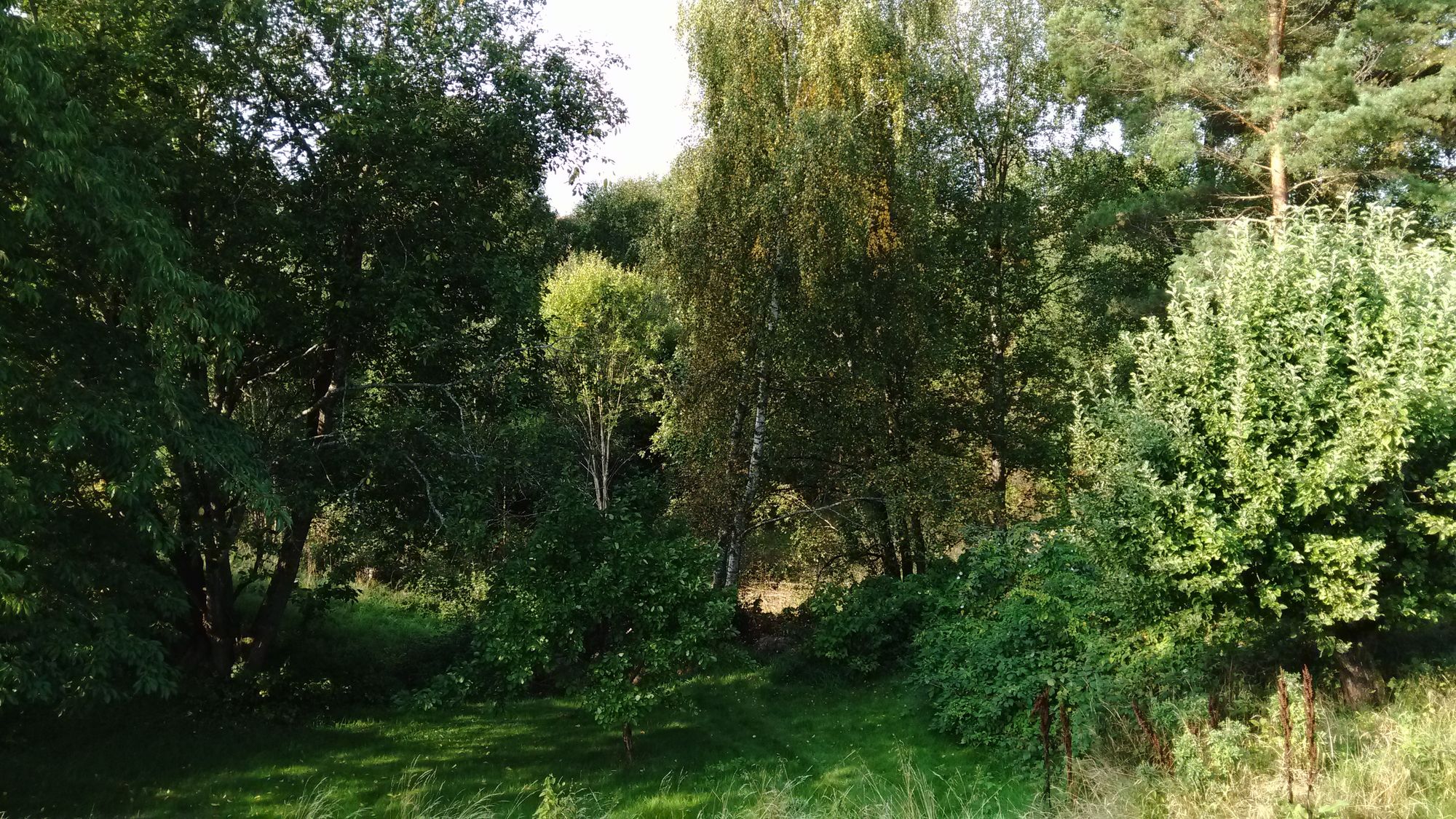 Source: www.tek.no
ZTE Blade VEC 4G test: Chińczyk, który robi wrażenie …
Source: www.mgsm.pl
ZTE Blade VEC 4G test: Chińczyk, który robi wrażenie …
Source: www.mgsm.pl
ZTE Blade VEC 4G test: Chińczyk, który robi wrażenie …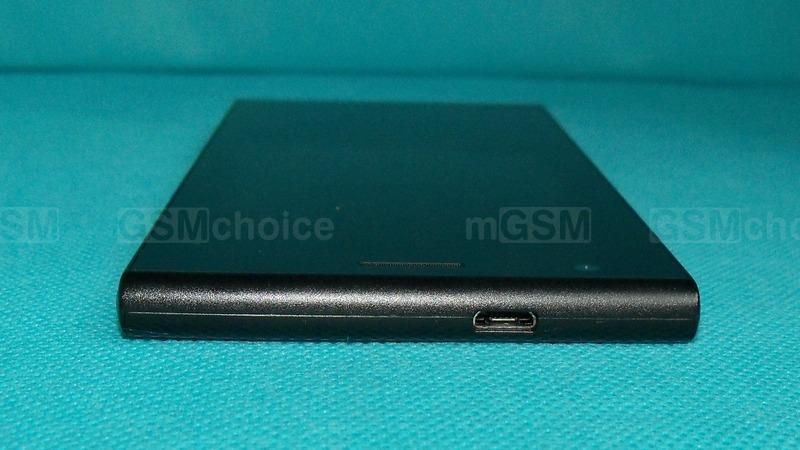 Source: www.mgsm.pl
ZTE Blade VEC 4G test: Chińczyk, który robi wrażenie …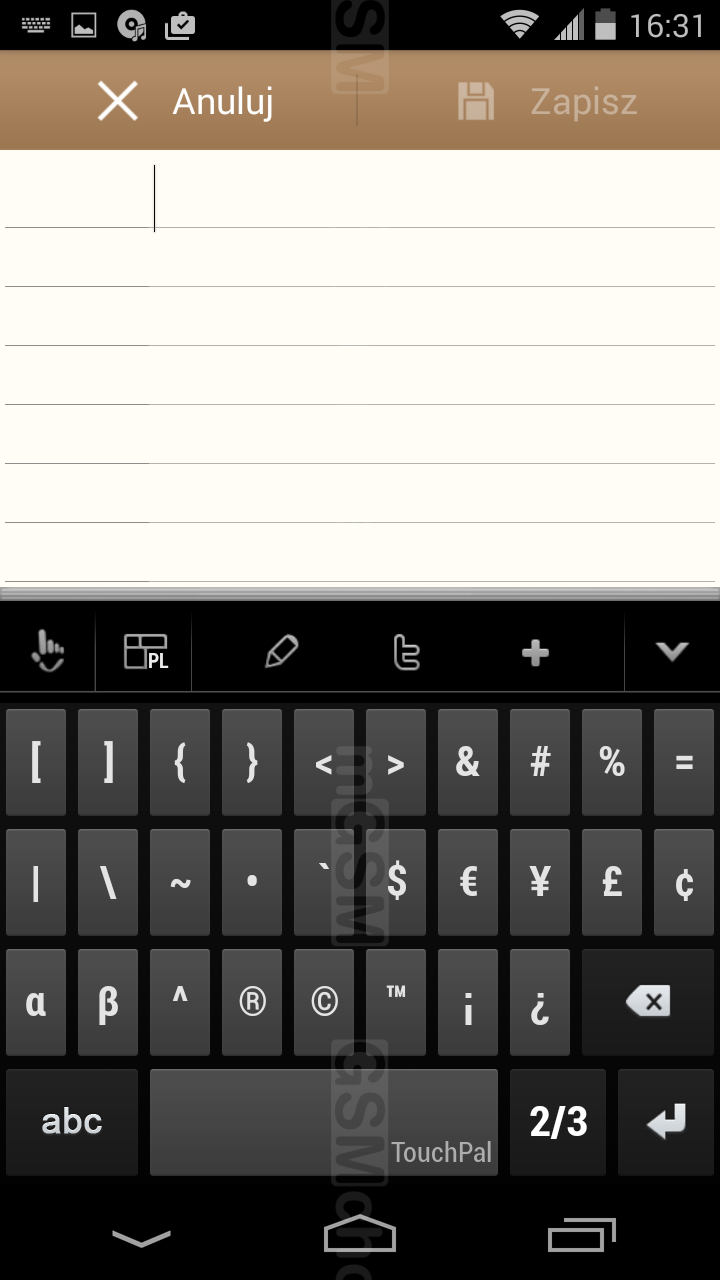 Source: www.mgsm.pl
ZTE Blade VEC 4G test: Chińczyk, który robi wrażenie …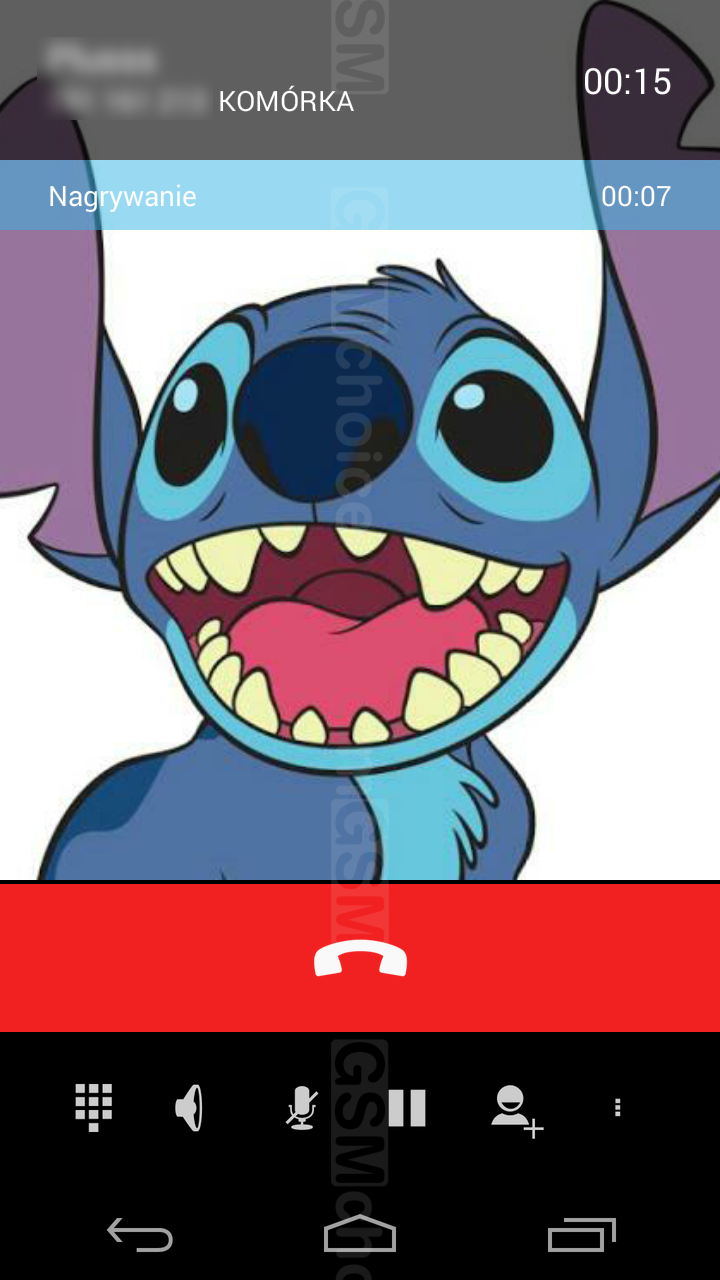 Source: www.mgsm.pl
Test ZTE Blade VEC 4G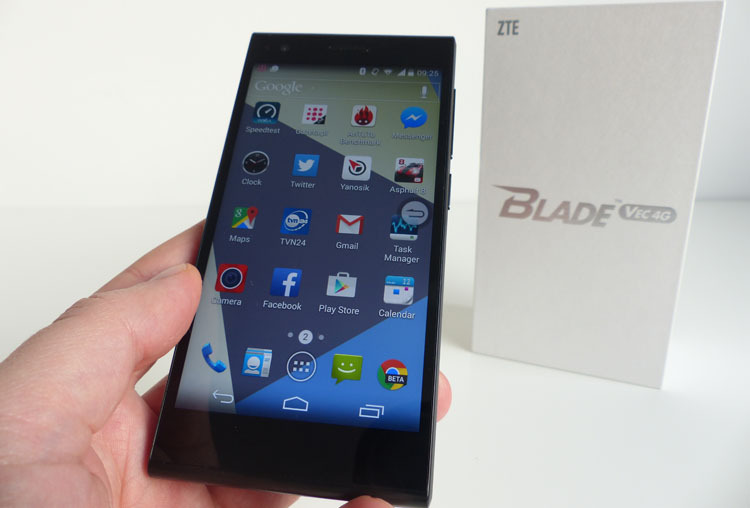 Source: gsmonline.pl
ZTE Blade VEC 4G z Androidem 4.4 KitKat i LTE wkrótce w …
Source: test.swiatandroid.pl
ZTE Blade Vec 4G (1)
Source: antyweb.pl
Test ZTE Blade Vec 4G – tani smartfon z LTE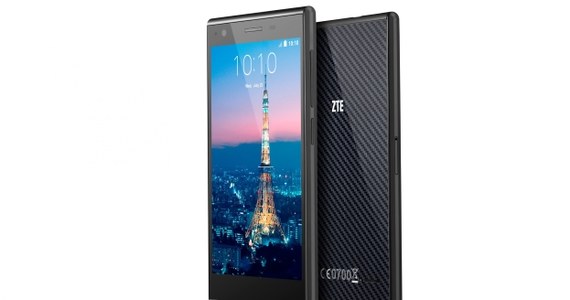 Source: mobtech.interia.pl
ZTE Blade Vec 4G
Source: gsmonline.pl
Test smartfona ZTE Blade Vec 4G. Łączność LTE za mniej niż …
Source: antyweb.pl